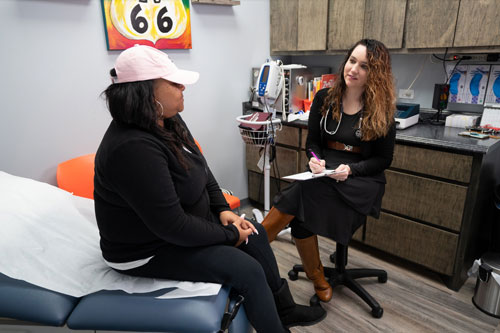 Internal Medicine
Internal Medicine is the practice of preventing, diagnosing, and treating diseases of adult patients. From 19 years of age and beyond, the focus is on promoting a healthy lifestyle and taking a proactive approach to screenings and preventative care. The complex medical, psychological, family, career, and spiritual needs are taken into account when providing advisement and creating care plans. At Beair Medical Group, it is our mission to help our adult patients maintain active, happy, healthy lifestyles from early adulthood to their geriatric years. We focus on assisting patients in making good choices and identifying risk factors and family history that may contribute to their future health. We have a heart for patients with complex histories, as well as adults with diseases that began in childhood. Our goal is to support our adult patients as they lead busy lives with family and careers. As they face stressors and walk through adversity, we want to come alongside them to meet their emotional and mental health needs, as well. Through a variety of partnerships with local businesses and organizations, we extend ourselves to ensure that we provide patients with cost-effective and comprehensive services, including medications, labs/studies, and resources. As we have a special interest in women's health, we provide a wide range of basic women's health services, including pelvic exams and pap smears. We also provide a full selection of appropriate vaccines for adults.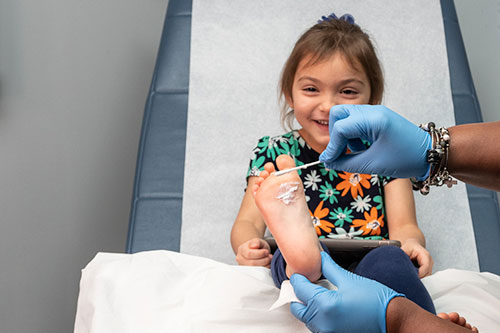 Pediatrics
Pediatrics is the practice of preventing, diagnosing, and treating diseases of child patients. From birth to 18 years of age, the focus is on appropriate development and maturation. The complex medical, psychological, educational, and spiritual needs of the child are taken into account when providing anticipatory guidance and treating illnesses that may arise. At Beair Medical Group, it is our mission to help raise happy, healthy, well-adjusted children, who transition and grow to be happy, healthy, well-adjusted adults. We focus on developing and nurturing healthy habits at an early age to prevent the development of disease in the future. We have a heart for children with complex medical histories/diagnoses and special needs. We are devoted to supporting and empowering families as they invest in their children and advocate for their individualized needs. Through partnerships with Reach Out and Read and The Talking is Teaching Campaign, a love of reading and communication is instilled in our young patients from the start. Children from birth to 5 years of age receive a new book at each Well Child Check. This is just one of many ways we engage our littlest patients in their visits and care from the first day they arrive in our clinic. As our patients grow and develop, we work to assist them as they transition from one stage to the next and become increasingly more independent. It is a step-wise approach that allows children to take a more active role in their medical care as they move into adolescence and adulthood. We provide age-appropriate vaccines and are proud participants in the Vaccines for Children Program.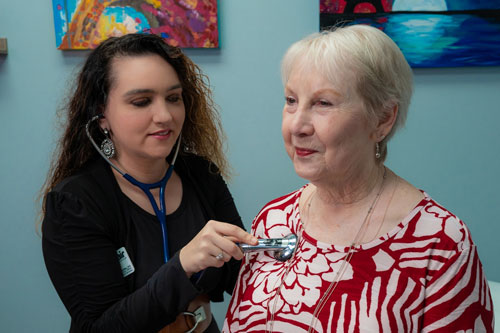 Direct Primary Care
Direct Primary Care provides an additional option for patients needing cost-effective, straight-forward, quality medical services. The patient pays a reasonable monthly fee and then is taken care of by the provider. Just like your counterparts with traditional insurance plans, you will have a provider that you can contact anytime by several methods (and we mean ANYTIME). There are no other financial obligations for the patient (with the exception of labs, imaging, outside referrals and medications). We don't bill any insurance, so there are no charges generated of which the patient may be unaware. The monthly subscription fee takes the place of traditional copays and premiums one might pay with traditional insurance. Beair Medical Group is happy to pass along our wholesale pricing on labs and medications from our in-house pharmacy. DPC is expanding options for quality healthcare.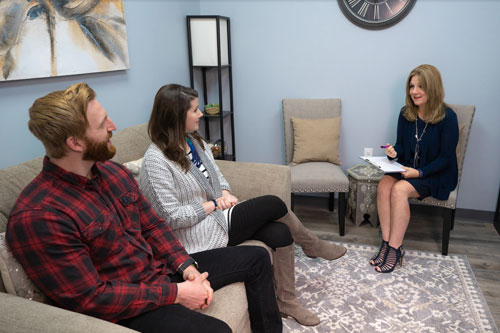 Behavioral Health
Behavioral health services at Beair Medical Group are meant to be a safe, positive experience for you and your loved ones. Our team loves to help people, and we can't wait to see how we can partner with you for success in all areas of your life.
Is there an area in your life you would like to improve such as meeting goals or enhancing relationships with friends, family or coworkers? Are you ready to kick the habit, reach your full potential and improve your relationships? Are you ready for strategies that actually work? Together, we will make practical plans for enhancing your life in ways that fit your lifestyle. Learn how to use the tools you already have while picking up some creative and effective new ones. We'll use conventional and alternative approaches to find what is most helpful for your particular issue. We inspire strategies for success by providing expert counseling, consulting and training services to individuals, corporations and organizations. Whether you would like some new ideas on marriage or parenting, or a plan to stop smoking or lose weight, we can help. Do you wish you had a better relationship with someone at work or want to set some goals for lifelong positive change? We can help you with that too. Our goal is your happiness and success – it's that simple. Call today and let us help you live your best life now!