Compassionate Care From Passionate Providers
At Beair Medical Group, our desire is to marry the small-town clinics of old, where every team member knows and deeply cares for you, and the high-tech, cutting edge concepts and practices of the modern world of medicine. We are dedicated to serving our richly diverse community by providing high quality service to all of our patients/clients, whether they have traditional insurance or a direct primary care subscription. It is our heart to bring medical and behavioral health services under one roof to ensure our patients/clients get whole person care. It's primary care the way it was meant to be… patient/client-centered, holistic, and comfortable.
We're going to take great care of you no matter who you are. You will get top-notch primary health care service - Dr. Kara Beair Butler
Practice Overview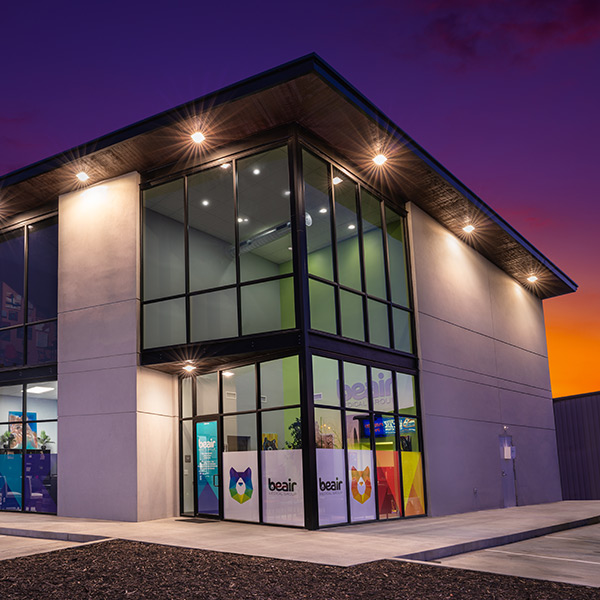 Beair Medical Group is a primary care clinic providing medical and behavioral health services to Green Country. Our interdisciplinary team is united with the single goal of providing the best care experience possible to every person we have the opportunity to serve. Engaging the patient and their family as active members of the team is a critical aspect to our model of care. From our in-house labs to our basic pharmacy, we do our best to provide a wide range of services within the clinic. When outside services are needed, we know just where to turn. Utilizing an intricate network of community partnerships, we are better able to meet needs, ensure excellent communication, and coordinate care. Our extended hours and 24-hour call, provide patients with the unique opportunity to communicate with their provider, who knows their history and specific needs, whenever the need arises. The feel and look of the clinic are a direct reflection of the care model. The state-of-the-art, new-construction facility in the heart of Jenks feels like home with a modern edge. Attention to detail is evident throughout the space, which is decorated with original art and filled with little touches that appeal to individuals of all ages and backgrounds. From start to finish, every visit is focused on the needs of the specific patient/client and their unique care plan.
Treating the Whole Family, Like Family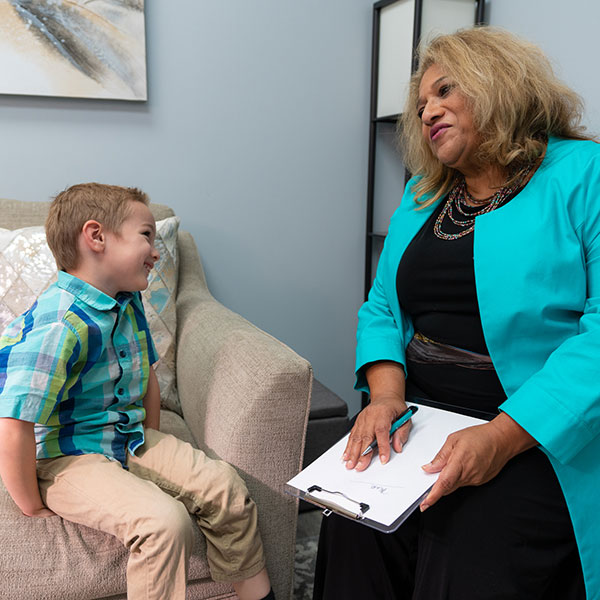 When Kara Beair Butler, DO, and her husband Grant Butler decided to open a family run practice in their home community of Jenks, Oklahoma, it was a lifelong dream come to fruition. Dr. Beair Butler, a physician dually trained in Internal Medicine and Pediatrics, has served in several administrative roles over the years, while also caring for a diverse patient population. Mr. Butler, a local businessman with greater than 13 years of experience in Oil and Gas and a background in Economics, felt his business savvy and his wife's leadership skills and medical expertise would be the right combination for a successful medical practice that could impact the community as Dr. Beair Butler had dreamed of since she was a little girl. She would serve as CEO and Director of Clinical Services, and he would take on the role of CFO. Assembling the right team to serve the needs of patients of all ages was paramount. The first call was an easy one. Behavioral Health Services were a critical part of the equation, and there was no better person to take on this aspect of the business than Dr. Beair Butler's mother, Kim Beair, LPC, NCC. With nearly 30 years of experience in counseling services, private practice, and hospital administration, Mrs. Beair brought with her a wealth of knowledge, as well as a genuine investment in this family-focused clinic. She would serve in the role of COO and Director of Behavioral Health Services. Dr Beair Butler's father, Brian Beair, would round out the executive team. As a respected businessman in the Aerospace Industry for over 35 years, he would bring further balance and expertise to the business side of the operation. Mr. Beair was named the Executive Chairman. Highlighting that the business was a family affair, the clinic was named Beair Medical Group.
When we created this practice, our goal was to serve people of all ages, ethnicities and backgrounds. This is a lifelong dream for us coming to fruition - Dr. Kara Beair Butler
With the executive team in place, they set out to hire the remainder of their team. Dr. Beair Butler needed a medical provider to work alongside her, who was as devoted to patient care and a personal approach as she is. She found this in Patti Wheaton, APRN. Having worked her way from LPN to APRN, Mrs. Wheaton had a broad experience in many facets of medicine and was already a staple in the Jenks community. Mrs. Beair wanted an equally strong counterpart for her Behavioral Health Team. Thus, she enlisted Debbie Ezenwa, LPC, NCC, who brought her passion for client-centered care and advocacy to the team. Rodney Chaney, a charming man with the perfect balance of technical skill and charisma was chosen to serve as Manager of Patient Services, Compliance and Technology. The mission of this team of individuals is straightforward. At Beair Medical Group, our desire is to deliver common sense, family-focused, empathic, patient-centered medical care to people of all ages, backgrounds, ethnicities, and orientations. We strive to immerse ourselves in the community in which we live and practice in order to better understand and serve our patient population. We are committed to exceptional and convenient holistic care for individuals and families in Green Country. The bottom line is, every member of the team wants to treat you as they would treat their family. After all, when you come to Beair Medical Group, you are part of our family. Come visit us to experience compassionate care from passionate providers.